The Adams Speedline 9088 UL Driver Review – Is This Ultra-Light Right for You?

I recently noticed a new demo club - an Adams Speedline 9088 UL driver – in my course's pro shop. My first reaction was, "Don't tell me there's another Speedline driver!" Adams has made several "Speedline" models, and sometimes it seems like I've tested and reviewed all of them.
But, I'm always up for testing golf equipment. A few days later I grabbed a 10.5-degree Adams 9088 UL driver (regular flex) from the demo rack and took it to the driving range. I then used it for a round to see how it performed under game conditions. Here's what I found out.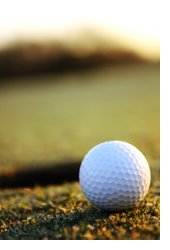 First of all, this is an ultra-light driver. That means Adams Golf designed it with more club head speed, ball velocity and distance in mind. According to the company, the this driver is more than 7 ½ yards longer, easier to hit and more accurate than other ultra-light drivers. That's a pretty big claim. While ultra-light drivers do tend to promote more club head speed and therefore more distance, they also tend to be difficult to hit properly. A lack of accuracy is a common drawback of ultra-light technology.

The lightweight components in the driver give the club a total weight of 290 grams, which is well below the weight of most drivers. And other ultra-light drivers on the market have heavy swing weights (as high as D8 or D9) which make achieving a full release difficult for most golfers. You probably already know that an incomplete release will cause the ball to fly short and right. The Adams Speedline 9088 UL driver takes a different approach by having an extremely low D0 swing weight that makes the club feel feathery-light. I found it very easy to release the club.

An aerodynamic head to reduce air drag and promote faster club head speed is also part of the picture. Adams claims the head shape is "significantly more aerodynamic" than other ultra-light drivers. It also says the driver has less side-to-side dispersion than other ultra-light drivers, making it more accurate. Wow. It's longer, easier to swing properly and more accurate too?

The Adams Speedline 9088 UL driver looks aggressive, like it's capable of delivering extreme distance. Its black-on-black color scheme features a black crown, sole and face. The head is a pretty traditional pear shape, but there are three curved depressions carved into the back of the crown. I don't know whether the depressions are there for aerodynamic purposes or strictly for appearance, but it took me a few swings to get used to seeing them. The club sets up well at address.

I put up some good distance numbers with the Adams Speedline 9088 UL driver. I didn't get the extra 7 ½ yards the company claims the club can deliver, but I did see drives that were consistently 3 or 4 yards longer than my average. When I really "caught" it, my drives were a good 10 yards longer than with my own driver, but that only happened once or twice.

Standard and draw versions are available. I tested the standard version because I have a small natural draw. At first I struggled with accuracy – the ball was going all over the place. Eventually, I figured out that I was probably over-swinging because of the club's light weight. Once I brought my swing under control, the accuracy started falling into place. A smooth, controlled swing tempo works a lot better with an Adams Speedline 9088 UL driver than trying to overpower the ball with a swing that's overly quick. Because of these issues I'd rate the club's accuracy as no better than average.

Its forgiveness is average, too. Mishits didn't cause an excessive loss of distance, but side-to-side ball flight on mishits was "directionally challenged." In other words, my mishits weren't very straight.

Although the Adams Speedline 9088 UL driver seems nicely balanced, I often felt like I lost track of the head during my downswing. It's a very light club with a very light shaft (a 46-inch, 45-gram Matrix RADIX graphite fitted with an Adams Velvet grip). That "lost" sensation compounds the difficulty of hitting the ball flush. When I did manage to strike the ball squarely, I was rewarded with a nice, solid sound and feel.

Adams Speedline 9088 UL driver: Bottom Line

You'll get a lot of pop if you make contact smack on the sweet spot. But doing that can be tricky if your swing tempo is quick or erratic. The Adams Speedline 9088 UL driver is an average-to-good ultra-light driver, but ultra-light drivers don't suit everyone. If pure distance is all you want, then by all means give it a try. But some other ultra-light drivers will give you that distance and be more accurate and forgiving, too.

From Adams Speedline 9088 UL Driver to other golf club reviews.