The Nike Golf Balls Review Articles and Overview Section
Over the years I've been playing, three brands of golf balls have become my favorites. Nike golf balls are one of them (Callaway and Titleist golf balls are the other two, in case you're curious).
As far as doing these reviews is concerned, it's a good thing I "never met a Nike golf ball I didn't like," because the company is currently offering quite a few for me to try out: Nike 20XI golf balls (in two varieties - the Nike 20XI-S and the Nike 20XI-X), Nike One Tour D golf balls, Nike One Tour golf balls, Nike One Vapor Speed golf balls, Nike One Vapor golf balls, Nike Karma golf balls, Nike Crush golf balls, Nike Power Distance golf balls, Nike Power Distance Soft golf balls, Nike Power Distance Women golf balls, and Nike EZ Distance golf balls.
As you can see, I have my work cut out for me when it comes to reviewing golf balls by Nike.
And, to make my task as a reviewer even lengthier, the balls I've mentioned above are just the current balls. I'd be at it for the rest of the year if I decide to be comprehensive and review several of the older balls as well!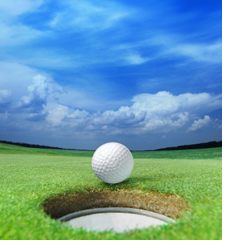 We'll see what happens. After all, I do need to review some of the golf balls that other companies are making - not just Nike. But let me get started on the task by giving you a quick overview of the current models, with the understanding that you'll find more detailed ball reviews on other pages of this site. All you need to do is follow the links we give you and you'll be able to read my thoughts on the specific golf balls you want to know about.
I'll loosely group the current Nike balls into three general categories: tour-caliber balls that are suitable for "better" players, intermediate-level balls that work well for most "average" golfers, and the distance/low compression balls that are favored by many mid- to high-handicappers.
Let's start at the top, with what I'll call Nike's "tour-caliber balls." This group of balls consists of the Nike 20XI-S, the Nike 20XI-X, the Nike One Tour D and the Nike One Tour. All four of these balls have the same MSRP of $58 per dozen, so they're not the type of ball that most people buy lightly. They do, however, deliver a lot of performance in exchange for their cost.
Four different balls also form what I've categorized as the second group of balls. I've dubbed these balls the "intermediate-level" balls: the Nike One Vapor ($40 per dozen), the Nike One Vapor Speed ($32 per dozen), the Nike Karma ($30 per dozen), and the Nike Crush (also $30 per dozen). On an overall basis, any one of the four golf balls I've placed in this category would be a fine choice for a mid-handicap golfer, delivering a good compromise between price and performance.
The final four of the current balls - the Nike Power Distance Long ($20 per dozen), the Nike Power Distance Soft ($20 per dozen), the Nike Power Distance Women ($20 per dozen), and the Nike EZ Distance golf balls ($10 per dozen) - make up the last category of Nike golf balls. I call this group the "distance/low compression" Nike golf balls. As you can see, these balls are significantly less expensive than the tour-caliber and even the intermediate-level balls. Naturally, they don't give golfers the same level or type of performance as the balls in the other two categories, but they do a fine job of promoting more distance for mid- to high-handicap players and golfers who are on a tight budget.
We encourage you to read our reviews if you're interested in learning more about any of these Nike golf balls. Simply click on one of the links we've provided and you'll be taken to that review.
We hope you find our reviews both interesting and helpful, because Nike has given golfers a lot of high quality golf balls to choose from, and deciding which one to buy can get a bit confusing. Our goal is to give you information that can help you make a good decision when you're buying golf balls or any other type of golf equipment.
Here's to hitting them long and straight!
From Nike golf balls reviews to other golf balls reviews.