Callaway Golf Balls
An Overview of Callaway Golf Balls
Although most people know Callaway more for its clubs than its golf balls, the company makes a number of different models of balls that are intended to suit the needs of golfers with different skill levels.  Many touring professionals play Callaway balls exclusively, including Phil Mickelson, Ernie Els, Trevor Immelman, Stuart Appleby and Morgan Pressel, among others.  But because Callaway makes so many versions of golf balls, the company's balls are equally popular with amateur golfers of all types.

I'm one of those amateurs who play Callaway golf balls, at least some of the time. I also happen to like several models of Titleist balls, but I discuss that company's golf balls elsewhere on this site. This article is intended to give you a brief overview of Callaway balls.
The people I frequently play golf with have heard me talk about the merits of these balls many times. In fact, when I take a new one out of the sleeve or I'm lucky enough to find one out on the course, I usually say something like "I've never met a Callaway ball I didn't like." And it's true.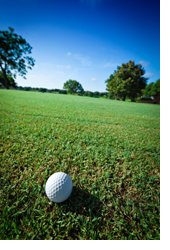 What is also true, however, is that some of these balls are more suited to a particular skill level than others. The company's current offerings are the Callaway Tour i(s), the Callaway Tour i(z), the Callaway HX Diablo Tour, the Callaway HX Diablo, the Callaway Solaire, and the Callaway Warbird Plus golf balls. Each one of these golf balls has different characteristics and is suited to a different type of golfer.
For example, the Callaway Solaire ball is specifically intended for lady golfers and is designed to perform best at the slower swing speeds that many women have. In contrast, the Tour i(s), the Tour i(z) and the HX Diablo Tour are designed to deliver the type of performance that professional golfers and highly skilled amateurs expect. The HX Diablo and Warbird Plus balls, on the other hand, can be ideal for avid amateurs who seek distance, durability and accuracy at an affordable price.
As I mentioned above, I've never met a Callaway ball I didn't like, and I think I've played just about every ball the company has ever made. Naturally, I'm happy to share what I've learned about Callaway over the years. After all, the purpose of this website is to give you the information that can help you identify the specific clubs, balls, training aids, GPS devices and other golf equipment that could help you improve your game.
Callaway Golf Balls and Reviews

Because the company's balls are so popular and are available in so many different models, our site includes reviews on several different Callaway golf balls, ranging from those appropriate for golf pros and highly skilled amateurs to those that may be better suited to high handicappers. For example, on the pages of this site you'll find reviews on Callaway Tour golf balls and Callaway HX Tour golf balls, but we also review balls that may be more appropriate for the "average" golfer, including Callaway CB1 golf balls, Callaway Warbird golf balls, Callaway Big Bertha golf balls and the Callaway HX Pearl golf balls that are favored by so many women. And, because these balls feature such high quality construction and are so popular, we also discuss used Callaway golf balls - an inexpensive way to play a high-performing ball.
You'll find a goldmine of information about different types of golf equipment on this site - we don't just review Callaway golf balls, we also review golf balls made by several other manufacturers. But in addition to reviewing golf balls, we also review a wide variety of drivers, fairway woods, irons, putters and other clubs, golf training aids, GPS units, golf bags, shoes and so forth. We update our site on a regular basis and we're constantly adding new information that we hope helps our readers. We encourage you to bookmark this site and sign up for our free newsletter, which can help keep you abreast of new developments in the ever-changing world of golf equipment.
Enjoy your reading, and hit them straight and long!
From "Callaway Golf Balls" to other golf ball reviews.