Adams Speedline Driver Review

The Adams Speedline Driver:  A Big Dog That's Good-Looking and Sweet-Hitting.

Perhaps best known for its hybrids and hybrid/iron "flow sets" like the Adams Idea a7OS, Adams Golf has always made clubs that appeal to avid amateurs.  There's a simple explanation for their popularity:  Adams clubs almost always deliver great performance at prices that are often more reasonable than some of the other brands' clubs.  During the last decade or so, however, a number of tour professionals have also started using Adams clubs.  Tom Watson may have been one of the first pros to regularly use Adams clubs, but now he's been joined by names like Aaron Baddeley, Chad Campbell, Ryan Moore, Brittany Lincicome, rising star Yani Tseng, Bernhard Langer and Paul Azinger, among others.  I figured there must be a reason the company was winning so many converts among high-level players, so I decided to write this review of the Adams Speedline driver.

A while back I was at a demo day and there was one available.  I had heard some nice things about it, so I hit it on the range for a half hour or so.  Fortunately, I took some pretty good notes about how things went because I was looking for a new driver at the time.  Good thing I kept those notes, because now they're going to come in handy.

In most of the reviews I write, I try to sum things up right at the end.  In this case, though, I want to tell you right now that I think Adams has come up with a winner in this driver.  Apparently Golf Digest magazine agrees, because in 2009 it named the club as a Gold Medal winner on its Hot List for Drivers Under $350.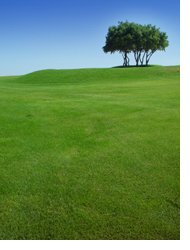 Let me start by talking about a characteristic of this driver that some people will think important, and others not so much.  But I'm one of those that think the appearance of a club - how much you like (or don't like) the way a club looks - can actually affect how well you swing it because it can affect your confidence.  And I'm here to tell you that (in my opinion) the Adams Speedline driver is drop-dead gorgeous.  It has a pleasing, streamlined pear shape and its crown is a stunning, deep blue.  So, to my eye, it's an attractive driver with looks that can inspire confidence.

But a pretty face isn't everything, and Adams knows it.  So, the company designed this driver to be aerodynamic and cut through the air easily.  The result is improved swing speed and more distance.  If you're like me and hit the ball fairly straight but want a few more yards, this driver might be the one.

It's all about distance with the Adams Speedline driver.  Its scooped slots in the sole's heel and toe (sort of like the air scoops on a race car) and aero-shaped crown were developed in a wind tunnel to reduce airflow turbulence, friction and drag, helping to create more club head speed.  Testing indicates players achieve gains of three to four mph in club head speed and three to nine yards more distance.  All I can tell you is that I hit this driver long and straight.

The driver also features a high-performance 46-inch, 60-gram Grafalloy shaft that launches the ball high for longer carries and reduces vibrations at impact.  When I hit this club on the sweet spot, I hardly felt anything - it was like the club was knifing through butter.  When I hit the ball off-center, the vibrations were there to let me know, but they weren't excessive.

The "standard" version of the Adams Speedline driver comes in 8.5, 9.5 and 10.5 degree lofts for righties and 9.5 and 10.5 for lefties, while the "Draw" version is available in lofts of 9.5, 10.5, 12.5 and "HL" for righties and 10.5 and HL for lefties.  I tried the 10.5-degree "standard" version, so I can't give you much information about the Draw version of the Adams Speedline driver.

Adams Speedline driver: Bottom Line

Although the this driver might not be the right fit if you slice or hook, it's a great club for people who hit their drivers straight but want longer carries.  If you're usually down the middle this is your chance to own a driver that was developed with wind tunnel technology to give you more distance.  How many recreational golfers can say that?
From Adams Speedline Driver to Golf Clubs Reviews.