Callaway X-18 Irons (With a Quick Nod to Callaway X-18 Pro Irons)
(This Callaway X-18 Irons article was added on 23 May 2014)

A few golf club brands have found their way into the hearts of many professional and amateur golfers.  The names of those brands have changed a bit over the years, but Callaway, TaylorMade and PING have flat-out dominated the club market over the last couple of decades.
Some sets of irons made during the past ten years or so have seemed to hold up better than others over time.  Even though they're not brand new, that's why many players still search for them today. 

Launched in late 2004, Callaway X-18 irons (and their close relatives the Callaway X-18 Pro irons) are a good example of clubs that hold up over time.  They perform just as well now as they did back in late 2004.  But before I get into the "meat" of my review, let me give you a little background on the company's X-series of clubs. 

A little background

The X-series has a long and very distinguished pedigree, with several very successful models being produced.  Over the years, some of the world's best elite amateurs and professional golfers have relied on Callaway's X-series irons. 

Callaway X-18 irons (and the X-18 Pro model) are the immediate successors to their earlier X-16 counterparts.  Several X-series models have come out since the X-18s, but professionals always appreciated this particular set for its dependable performance.  Recreational players love these irons for their sleek looks and forgiving nature.

You can't just walk into a golf shop and pick up a set of Callaway X-18 irons because they're almost a decade old.  Even so, I wanted to test and review these clubs because they're still so popular with recreational golfers.  To do so, I had to borrow a set that belongs to one of my golf buddies.  (By the way, he asked me to "make sure" I "don't damage them" and said he "wouldn't trade them for anything they're making today.")

My first comment is on the looks of these clubs.  Their polished finish and the bright blue medallions in the back cavities make them look terrific in the bag.  And their fairly traditional-size heads (no super game-improvement "shovels" here) make them look just as good when you're standing over them at address.

Now, here are my thoughts on how they perform.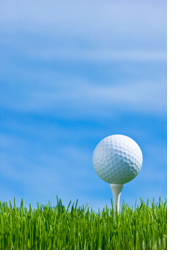 Like the earlier and later X-series models, Callaway X-18 irons use many of the design features that the company refers to as its "core technologies."  Pick up one of these clubs and you'll immediately notice Callaway's famous S2H2 design (Short, Straight, Hollow, Hosel) – where the shaft of the club extends all the way to the bottom of the head and is visible there.  X-18 irons also use the company's VFT design (Variable Face Thickness) to promote longer, straighter shots and Extreme Notch Weighting to provide more head stability when you miss the sweet spot.  Plus, they also have a deeply undercut channel that promotes forgiveness by enhancing the clubs' perimeter weighting.

These features all worked well, at least for me.  The clubs are so well balanced that they're easy to swing and just as easy to hit.  When I found the sweet spot, the ball jumped off the face and went right where I aimed it.  When I missed the sweet spot, the clubs gave me just the right amount of feedback – the vibrations weren't punishing, but they weren't overly masked either.  And, even though I did lose some distance on my miss-hits, the ball still flew fairly straight.  All in all, they're fairly forgiving. 

It was easy for me to hit an intentional draw, not so easy for an intentional slice.  But maybe that's just me and my particular swing.

The Bottom Line on Callaway X-18 Irons
I don't remember the last time I hit a set of Callaway irons that I didn't like.  Even the sets that the company made specifically for "better" players seem pretty forgiving and easy to hit.  I feel the same way about Callaway X-18 irons – they didn't disappoint me in any way.  They're getting to be about ten years old now so you won't find a brand-new set in a golf store or your local pro shop, but you'll still be able to find these irons if you search online.  You won't go wrong if you have the skill to play them.  Like my friend said, he "wouldn't trade them for anything they're making today."  They're straight, long and pretty forgiving, especially for older clubs.  I'd say they'd be a good find for an average-to-better recreational golfer.
From Callaway X-18 irons to other golf iron reviews.