Cleveland Classic Drivers Review: Retro Meets Modern
Cleveland Classic drivers - The caption's accurate, but "tradition meets technology" is an equally good way to describe them. What makes these drivers so traditional but so technologically advanced? What about them merits the name "classic?"
Well, if you've been playing golf since before the advent of metal drivers and woods, these drivers will look familiar. That's because their design is highly reminiscent of the old-style persimmon drivers we all played until the mid- to late-1980s, when the newfangled metal versions started coming into vogue. But the technology built into Cleveland Classic drivers isn't a throwback like the design – it's brand new.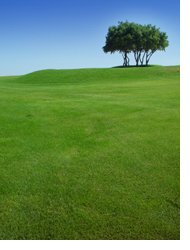 Three different models of Cleveland Classic drivers are being sold: the 460cc Classic 270; the 460cc Classic 290; and the 440cc Classic Tour. All three models have been awarded Gold Medals on the 2012 Golf Digest "Hot List," which means there's more to these drivers than just their looks.
The sole design, face plate and color scheme of Cleveland Classic drivers are definitely inspired by the old persimmon drivers, but the heads are made from high-tech titanium, not wood. Cleveland Golf says they represent "the most advanced combination of style and performance in a titanium driver." Here's a little information about the different models.
The Cleveland Classic 270 and 290 Drivers
Both these versions have pear-shaped, 460cc heads and what Cleveland calls the largest, deepest club faces it's ever made. The effective hitting area (the "sweet spot") is large and hot due to variable face thickness manufacturing techniques. Both models promote a reduced-spin trajectory capable of boring through the wind. A high Coefficient of Restitution ("COR") and the low center of gravity created by a rear weight slug combine to make these drivers forgiving and able to deliver good distance even on mishits. At impact, they sound and feel remarkably solid – like the "good old days" of persimmon drivers.
Both models use Cleveland's "Ultralite Technology" to allow golfers to achieve higher club head velocity and more distance without exerting more effort during their swings. The ultra-light, 270-gram total weight of the Classic 270 (it's one of the lightest drivers on the market) is designed to maximize distance by maximizing club head speed, while the 290-gram total weight of the Classic 290 provides a good combination of distance and precision. All Cleveland Classic drivers have a beautiful brass-colored face plate (it's actually titanium) which serves as an alignment aid but also provides a strongly retro appearance.
Lightweight shafts and grips are important parts of the Ultralite Technology in all Cleveland Classic drivers. The Classic 270 comes fitted with a Golf Pride Tour 25-gram grip and a high quality 45.75" Miyazaki C. Kua 39 graphite shaft in your choice of A-flex (44 grams), R-flex (45 grams) or S-flex (47 grams). It's available in 9-, 10.5- and 12-degree lofts.
The Classic 290 comes in 7.5-, 9-, 10.5- and 12-degree lofts. It's fitted with a Lamkin SuperLite 36-gram grip and a 45.25" Miyazaki C. Kua 43 graphite shaft in your choice of A-flex (48-gram), R-flex (50-gram), S-flex (51-gram) or X-flex (53-gram).
The Cleveland Classic Tour Driver
There are many similarities but also a few significant differences between the Tour model and the other two Cleveland Classic drivers. For example, the Tour version has a 440-cc head instead of 460. And, at 310 grams, the total weight of the Tour model is slightly heavier. The face of the Tour model is slightly open while the other two models have neutral face angles. And of course the shafts and available lofts are different.
The slightly heavier weight and other characteristics of the Cleveland Classic Tour driver make it a good choice for strong golfers who want tour-type accuracy along with distance and workability. A Lamkin TourLite 46-gram grip and 45.25" Miyazaki Kusala Black 61 graphite shaft (59-gram R flex, 61-gram S flex or 63-gram X flex) are standard for the Tour model. Cleveland Classic Tour drivers come in 8.5-, 9.5- and 10.5-degree lofts.
The Bottom Line: Cleveland Classic drivers deliver outstanding performance by camouflaging modern technology with a classic, old-style appearance. The looks are straight out of a time machine: the crown is a rich mahogany color; the deep face has a brass-colored plate; and the head has a classic pear shape. At impact, these clubs also deliver the nicest "thwack" I've heard in a long time. Pick the right weight, loft and shaft, and these drivers will come through.
Keegan Bradley used one to win the 2011 Franklin Templeton Shootout, and Cleveland Classic drivers are poised to become some of 2012's hottest clubs. Their looks are a throwback, but their performance is pure high-tech. And did I mention how totally cool they look? No other driver on the market even remotely resembles them. They even come with a black-and-white old-style stitched leather head cover. More importantly, though, they're long, accurate and forgiving.
From Cleveland Classic Drivers to other golf club reviews.