Cleveland Hibore Driver Review
And now for a review of the Cleveland Hibore Driver.
After the success of the groundbreaking original HiBore driver, Cleveland Golf came out with several successors, including the Cleveland HiBore XL, the HiBore XLS and the HiBore Xli. Cleveland has also capitalized on the success of its innovative HiBore design with several models of HiBore fairway woods and hybrid-irons. Because the original, 2006 Cleveland HiBore driver is still popular and used clubs are in pretty high demand, I'll share my thoughts on it here.
If not the first radically-shaped titanium driver ever mass-produced, this driver was certainly in the forefront of the trend toward using geometry to help golfers. The club head looks as though someone grabbed the back of the sole and stretched it, then pushed in the crown to form a scooped-out area instead of a dome. Some people adjust to the club's unusual appearance fairly quickly, but others do not. If the club looks odd to you at address, the discomfort can potentially sap your confidence. It's a matter of personal preference. Its shape didn't completely disturb me, but it also didn't inspire confidence. Tour pro Vijay Singh used a Cleveland HiBore driver for a while, so its looks must not have bothered him.
The club's scoop-backed design, dome-less crown, and low, deep center of gravity, are all intended to align the location of the club head's center of gravity with the center of the club face and the sweet spot. Cleveland calls this "Distance Driven Geometry" and claims that the result is a very forgiving driver which produces great distance, a higher launch and a fair amount of spin. The HiBore driver got a lot of buzz when it first came out, especially among mid- to high-handicap golfers.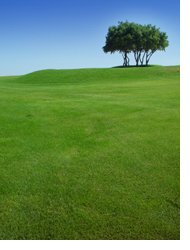 I've played several rounds with a demo club (10.5 degree) and a few of my playing partners use them, so I've gotten to know these clubs pretty well. Here's what I've learned.
A fair number of amateurs love these drivers, although some highly skilled players wouldn't be caught dead with one. Personally, I don't think I hit this driver any longer than many of the other drivers I've tried out, but I've seen some of my playing partners gain some yardage with this driver. It seems to launch the ball a bit higher than some other drivers. I don't normally have much of a problem with straightness, but some of my friends that have these drivers claim that using the HiBore driver has helped them hit a few more fairways.
But, my straightness actually seemed to work against me with this club. Time after time I pulled it left. Normally, my drives are straight or have a slight draw. Only rarely do I hit a slice or block it right. After continually pulling the Cleveland HiBore driver I took a closer look at the club face angle. To me it looks quite closed. If so, that would explain my pulls. My normal little draw or straight ball flight means I need a neutral face, not a closed one. For habitual slicers, however, the closed club face of the Cleveland HiBore driver could be a blessing.
Personally, I prefer hitting a low, penetrating draw most of the time. I found that particular shot difficult to hit with the Cleveland HiBore driver. Although I could hit a draw (but more likely a pull, as I mentioned earlier) the ball trajectory was higher than I like. This might be due to the low kickpoint of the stock Fujikura shaft, which can add a little loft to the club face. The added height could be a blessing for some players, though.
The Cleveland HiBore driver comes in lofts of 8.5, 9.5, 10.5 and 11.5 degrees for right handers and 9.5 and 10.5 degrees for left handers. A number of 45-inch shafts are available.
The Bottom Line: This isn't the right driver for me because of its closed face and high launch. I don't fight a slice and I prefer a low, penetrating trajectory. But, if you're a slicer or you need some help getting the ball into the air, the Cleveland HiBore driver could be the one. Because of its high, arcing launch, you might need to alter the height of your tee. A club fitting could also help by pairing the right shaft for your swing with this innovative club head. I found that the 10.5 degree loft with the standard Fujikura shaft played more like an 11.5 or 12 degree loft for my particular swing.
From "Cleveland Hibore Driver" to Golf Club Reviews.