Choosing the Right Golf Rainsuit
Choosing the right golf rainsuit might not be as critical as choosing the right driver, irons or putter, but it's important and sometimes it seems like there are almost as many choices. The right rain gear often makes the difference between playing a round in a light drizzle (or even a short downpour) and sitting in the clubhouse wishing you were out on the golf course.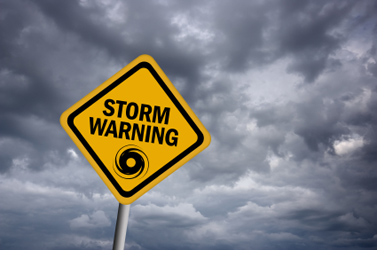 ---
Golfers have several good reasons for buying a good golf rainsuit. First, it will let you play in conditions that might not be that pleasant without one. Most golfers want to continue their rounds once they start playing, but your game can turn miserable when rain pops up - unless you're wearing an effective golf raincoat. And if you're playing in a tournament, you might need to keep playing despite the arrival of a shower – unless the tournament is canceled the alternative would be withdrawing. I also can't imagine taking a golf trip to Scotland, England or Ireland without bringing a good quality golf rainsuit – the climate of those countries is simply too cool and rainy to try it without one.
In a pinch, a good golf raincoat can also serve as a cool-weather outfit. Here in central Florida, most winter days are pleasant and warm enough for a good game of golf. Sometimes, though, I think it's warmer than it really is (or one of our famous 30 mph winds springs up) and I leave the house to play my game dressed in shorts and a short-sleeved shirt. Most of the time, short sleeves and shorts are fine even during the winter. But sometimes they're not, and by the time I've driven my golf cart up to the clubhouse (yes, I own my own golf cart and I live in a golf community), my hands feel like blocks of ice and my legs have goose-bumps. Fortunately, I keep my golf rainsuit in my golf bag and when that happens all I need to do is put it on. Once it warms up (or the wind drops) I can take it off and stow it back in my bag, out of the way and ready for the next time I need it.
So, owning a golf rainsuit can come in handy in a few different situations. Rain suits come in different styles, fabrics, prices and brands, and choosing the right one can seem a bit daunting. When you're buying a golf rainsuit, make sure you get pants and a jacket so your entire body will remain snug and dry.
Once you start shopping for a golf rainsuit, you'll probably notice that there's a pretty clear division between the two main categories of golf raingear: the first type includes lower-priced, "water-resistant" rain suits; the second includes more expensive "waterproof" rain suits. Although prices in golf raingear can vary by brand name alone (in the same way a man's Armani suit costs much more than a no-name suit made of the same fabric), part of the wide price range in golf raingear is due to the fabric and not the raingear's designer/manufacturer.
Most lower-priced, water-resistant golf raingear is made of a coated microfiber or a nubby fabric which beads water and stays fairly dry unless you're caught in a downpour. A good example is PING's "Coil" rain suit. It's wind- and water-resistant and it only costs $80, making it a good choice for wearing during light to moderate rain. Most people don't want to continue playing in a driving rain anyway (despite your best efforts your grips will get wet, and you may have to deal with high winds in addition to the rain), so this type of golf rainsuit can be a good choice for many golfers.
Higher quality (and more expensive) golf raingear is often made of Gore-Tex fabric. These rain suits often come with a "waterproof" guarantee and they should keep you dry even in a heavy rain. FootJoy's "DryJoys Premier" is an excellent example, but its MSRP is $600. Unless you play a lot of tournament golf and you live in a very rainy climate, you might not want to spring for this much money.
FootJoy makes several other rain suits in addition to the DryJoys Premier mentioned above. Other top raingear manufacturers include Sun Mountain, Zero Restriction, Adidas, Callaway, Nike and ProQuip. Raingear is available in a rainbow of colors and a wide range of styles including jackets with zip-off sleeves (they then become short-sleeved rain jackets or vests).
No matter which type of golf rainsuit you want, make sure you try on the pants as well as the jacket. And while you have them on, take a few practice swings to make sure the jacket doesn't restrict your range of motion. You'll also want to make sure that the rain suit you buy is "breathable" or you might feel like you're wrapped up in plastic wrap.
From golf rainsuit to the golf equipment reviews homepage.