The Three Top-Flite XL 7000 Golf Balls Review
The new Top-Flite XL 7000 golf balls are intended to fill the shoes of one of Top-Flight's most successful lines of balls - the Top-Flite XL 5000.  These new balls use a softer core that has been developed to produce longer hits, a thinner cover to increase short-game spin and control, and a dimple pattern that the company claims delivers maximum performance.
According to the company, these golf balls are designed to be as long as the Top-Flite XL 5000, but give golfers additional softness and feel.  There are actually three versions in the Top-Flite XL 7000 line - the Top-Flite XL 7000 Super Long, the XL 7000 Super Straight, and the XL 7000 Super Soft.  All three of these balls are reasonably priced at an affordable MSRP of $13 for 15 balls.  Even better, their street price is even lower.

I bought sleeves of all three version of these golf balls and played two rounds with each type.  Each type is reviewed separately below.

Top-Flite XL 7000 Super Long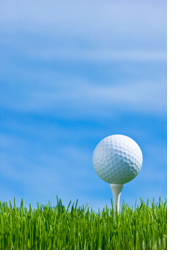 Like their name suggests, these particular golf balls are optimized to promote greater distance.  In keeping with the company's mission for the Top-Flite XL 7000 line, Super Long balls also feature a low-compression solid core that not only increases ball speed but provides a softer feel on impact.  This is a 2-piece ball that is constructed with a thinner ionomer cover to produce low spin off the driver - a characteristic that can increase distance and help counteract a tendency to slice or hook.  It also uses what Top-Flite calls "Distance Dimple Aerodynamics," another design element intended to promote distance.

I had no problems with the ball's distance off my driver, woods or irons.  The XL 7000 Super Long didn't have a nice, soft buttery feel like some balls I've hit, but it was better than most of the older Top-Flite balls I've played.  The ball didn't fly particularly high, but its trajectory was penetrating and produced a fair amount of rollout.  Short-game spin was absent, to put it bluntly.  But all in all, the Super Long did a good job of being an inexpensive distance ball.

Top-Flite XL 7000 Super Straight
This is another 2-piece ball with a soft, fast core.  Like the XL 7000 Super Long, it uses Distance Dimple Aerodynamics and a thin, reactive ionomer cover which reduces spin off the driver to maximize distance.  The cover is also coated with a substance Top-Flite calls Slickote® to reduce sidespin, improve accuracy and help ward off hooks and slices.  The result is longer, straighter shots.

Fortunately for me, I don't have much of a problem with accuracy.  Most of my drives are down the middle or slightly left, no matter which ball I hit.  That does, however, make it impossible for me to say much about whether the XL 7000 Super Straight was able to improve accuracy the way the company intends.  After all, my balls were already usually "super straight."  Its distance, feel and (lack of) spin was about the same for me as the XL 7000 Super Long.  In other words, I couldn't detect much difference between the two balls.

Top-Flight XL 7000 Super Soft
This is another economical, 2-piece golf ball produced by Titleist.  It, too, features a soft, fast, low-compression core, Dimple Distance Aerodynamics, and a thin ionomer cover for excellent feel and good distance.  But this one is also optimized to promote additional control and spin for shots onto the greens.

During my rounds, I noticed that the XL 7000 Super Soft did seem to spin a bit more on my approach shots than its sister (or is it brother?) balls.  They won't spin and dance on the green like a Titleist Pro V1, but they do give you more "sticking power" than a lot of other distance balls.

The Bottom Line

Top-Flite has made several improvements to some of its most affordable balls.  At an MSRP of $13 for 15 balls, it's hard to go wrong with any of these  golf balls.  They are capable of providing good distance and a decently soft feel whether you have a slow, medium, or fast swing.  As long as you don't expect miracles from this inexpensive ball, you might actually like them.

From Top-Flite XL 7000 to other Top-Flite golf ball reviews.