Wilson Putters Review: Is it Time for Them to Start Getting Some Respect?
A lot of people don't think of Wilson when it's time to look for a new putter. But Wilson putters have been around for a long time. In fact, some of the most successful putters in the history of golf have been Wilson putters.
Arnold Palmer and Ben Crenshaw won dozens of PGA Tour events using them. I won't go into that here, but you can read the details in our review of the Wilson 8802 putter on another page of this site. That particular putter was a "money club" for sure.
So, with that kind of history, how come Wilson's putters tend to get skipped over when people are buying new golf equipment? I'm not really sure, because the putters I've tested (we have several reviews of Wilson putters posted elsewhere on this site) have met or exceeded my expectations. Most of them are pretty reasonably priced, too – especially when you compare them to the putters being sold by Scotty Cameron, Odyssey, PING and some of the other name-brand companies.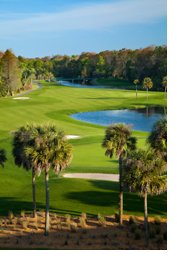 I'm always for the underdog, and right now Wilson putters seem to be exactly that. So, here's some very basic information on the putters that Wilson Sporting Goods currently offers. If you want more details, we've posted reviews of specific putters here on checkyourgolf.com, and we encourage you to read through as many of them as sound interesting.
Let's start with a quick look at the Wilson Staff Vizor putter. It's an unusual-looking mallet putter which uses an ingenious design to put to work a proven theory: if a golfer's eyes are "locked onto" and directly over the putting line, he or she will putt more consistently and a higher percentage of putts will fall. The Wilson Staff Vizor putter uses an integrated alignment system Wilson calls "I-Lock Technology" to help golfers align their eyes (and the putter) properly. In a nutshell, it consists of a silver and red alignment aid which indicates precisely when your eyes are aligned correctly – and when they're not. You'll need to read our review of the Wilson Staff Vizor putter to learn more about this clever system and the other features of the club.
But Wilson offers more putters than just the Wilson Staff Vizor putter. Unfortunately, the company doesn't give its other putters catchy, memorable names. For some reason or another, Wilson just gives its other putters four-digit numbers as "names." All those numbers start sounding alike, even if the putters themselves are different. But that's one of the advantages of reading our Wilson putter reviews: we can help you keep all the different models straight. You'll see what I mean in just a second.
In addition to the Wilson Staff Vizor putter, Wilson's putter lineup includes the following models: the Wilson Staff 8881 BLK, the Wilson Staff 8882 BLK, the Wilson Staff 8883 BLK, the Wilson Staff 8884 BLK, the Wilson Staff 8885 BLK, and the Women's Wilson Staff 8885 BLK. I suppose those must be Wilson's catalog numbers for the putters, but I think the company should hire someone creative to give them more distinctive, memorable names!
There's just nothing about the name "8884 BLK" that helps anyone understand – or remember – how it differs from the "8883 BLK" or any of the other putters. All I can get from those "names" is that the putters probably have a black finish (they do). You can't even tell if they're blades, mallets or some other putter design.
As it turns out, one of those Wilson putters (the Wilson Staff 8881 BLK) is a blade, while another (the Wilson Staff 8882 BLK) has the classic shape of the Wilson 8802. The Wilson Staff 8883 BLK and Wilson Staff 8884 BLK are semi-mallet putters, and the Wilson Staff 8885 BLK and its women's version both use full mallet designs. But the names are still hard to remember.
We're stuck with those names because that's what Wilson wants to use. But reading our reviews of various Wilson putters can help you identify which specific clubs you might want to try and possibly buy. We encourage you to bookmark the reviews of the putters that you find interesting, because they'll help you remember their particular designs, features and characteristics.
Whether we're discussing Wilson putters or some other type of golf equipment, you can depend on our honest, straightforward reviews because they give you objective, solid, reliable information. Unlike some, our reviews are unbiased because we're not trying to sell anything. Instead, we're just here to help you improve your game by giving you the information you need to make solid purchasing decisions.
And yes, I think it's high time for Wilson putters to start getting some respect – despite their horribly forgettable names.
From Wilson putters to other putter reviews.