A Review of the 2010 TaylorMade Burner SuperFast Driver

(This Taylormade Burner Superfast Driver review wad added on 24 May 2014)
Back a few years ago (in 2010), TaylorMade Golf came out with a new driver called the Burner SuperFast driver.  Even today, I remember that it got a lot of buzz among the players at my home course.  At the time, I didn't have a chance to try one out because I was busy reviewing irons and putters, but I've always wanted to correct that particular oversight.
So, the first chance I got, I grabbed one from a buddy for testing purposes.  This review is based on the notes I took while hitting it on the range and out on the course.  After practicing with it for a while, I played two full rounds with my borrowed TaylorMade Burner SuperFast driver.

The specific club that I evaluated was a 10.5-degree with an R (regular) shaft flex.  They also come in 9.5 degree and "HT" lofts (signifying "High Trajectory, I guess) and L (ladies), M (senior), S (stiff) and X (extra stiff) shaft flexes.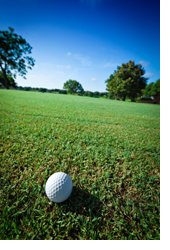 The first thing that struck me about this SuperFast driver was its softened-triangle, non-traditional head shape.  The second was the longer than normal shaft length – 46.5 inches (45 inches is more typical).  The third thing that hit me was the club's very light weight (TaylorMade says it weighs only 284 grams, which was the lightest driver the company ever made up to that time).  Those were things I noticed right away, before I even took a single practice swing. 

And you will want to practice before using this club in a round.  In fact, you'll probably want to go to the driving range for a few sessions before taking it out onto the course.  Because the shaft is longer and the club is lighter than normal, you'll probably need some practice to get used to it.  You might get kind of frustrated at first.  Stick with it, though, and you'll adjust to it.

Once you do, you might be amazed at what the driver can do.  It's so light and well-balanced that it's really easy to swing, and the distance gains I saw were impressive (probably because the light weight and extra-long shaft caused my club head speed to be faster than it usually is).

On the downside, it can take some time to get used to swinging a driver with such a long shaft.  And if you have a fast swing speed to begin with, the TaylorMade Burner SuperFast driver might be too light for you to handle well.  Plus, while some golfers like the softened-triangle shape of the head, others are put off by it.  I suspect it's just a matter of what you're used to and what you're willing to adjust to. 

Cosmetically, if I remember correctly the Burner SuperFast driver was one of the last (if not the last) black-crowned drivers the company made.  Shortly thereafter, TaylorMade shifted to matte-white crowns on their drivers and fairway woods.  For me, the softened-triangle shape was easy to adjust to – and it's a far sight better than some of the off-the-wall head shapes I've seen.  It's sleek and looks aerodynamic.  According to TaylorMade, the head is 460cc and the face is the largest that the company had made up to that time. 

The face seems like it has a lot of pop, and when I found the sweet spot my shots went straight and long.  The trajectory was a pretty consistent medium-high ball flight.  My misses – and I had quite a few of them at first - tended to fly off to the right, probably because the club's longer shaft makes it harder for average players to make square contact.  Because the TaylorMade Burner SuperFast driver is meant to be played by average to high-handicap golfers, workability isn't one of its strong points.  Feedback is present but muted.

Taylormade Burner Superfast Driver: The Bottom Line

The TaylorMade Burner SuperFast driver lived up to the distance gain claims the company made.  The light weight and long shaft are meant to help golfers generate increased club head speed and more distance.  I was regularly seeing drives that blew past my usual landing areas by 10 or 15 yards, and that's nothing to sneeze at.  The light weight and longer shaft do make the club a little harder to control, so you may lose some accuracy in exchange for the additional yardage.  Only you can know whether that tradeoff's worth it.  For me, it would be.  I think the 2010 TaylorMade Burner SuperFast driver is a good option for straight hitters who want longer drives.
From TaylorMade Burner Superfast driver to other TaylorMade Burner Clubs.