My Thoughts on Used TaylorMade Golf Clubs

It's no wonder that used TaylorMade golf clubs are hot these days. Seeing as how golf clubs are so expensive nowadays, it's not surprising that more and more players are turning to used/preowned clubs as a cost-effective way to upgrade.

You won't always get the latest and greatest by buying used clubs (unless you're lucky and find one of the current year's models) and you might have to put up with a few condition issues, like scratches on the heads, missing head covers, or some wear on the faces or grips. You would, however, almost certainly be able to buy them for a lot less than their original purchase price.

Does the advantage of lower prices outweigh the potential downsides of buying used clubs?

It seems that lots of folks now think so. 

Used TaylorMade golf clubs - Advantages, advantages

Like cars, some brands of clubs hold their value better than others.  Because of their quality and high market demand, even used clubs from name-brand manufacturers like PING, TaylorMade and Callaway (to name a few) won't necessarily come cheap. Take preowned TaylorMade golf clubs, for example.

If the talk going around at my golf club is anything to go by, then a lot of people are looking for a used TaylorMade Burner SuperFast driver.  Likewise, a lot of golfers would love to get their hands on a good used set of TaylorMade CB irons or TaylorMade R9 irons.  People are also looking for a TaylorMade RBZ driver (Rocketballz) that's in good condition.  All of these TaylorMade golf clubs are in high demand, and they're not the only ones.  If you're looking for preowned TaylorMade golf clubs, I've tested several TaylorMade models and posted reviews on our site.  I tried them out when they were new, but being used won't change their performance.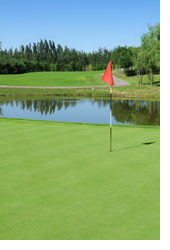 There's just "something" about preowned TaylorMade golf clubs that makes players want them.  That "something" could be different for me than for you.  If you've done a lot of research and want clubs that had the most up to date, sophisticated designs, high-tech materials and manufacturing techniques available at the time, used TaylorMade golf clubs would probably be very appealing.  If, on the other hand, you're a golfer who wants to play a brand that's used by many of the touring pros, used TaylorMade golf clubs would have a lot going for them. 

People are always asking me how they can find used clubs at reasonable prices.  A few of my playing buddies have lucked into some great deals on the Internet, but if you prefer seeing the clubs in person there are several ways to find them. 

For one thing, a lot of towns – in the US, anyway – have at least one store that specializes in selling used golf equipment.  Larger cities usually have several such places.  Often, the selection at these stores is surprisingly good. 

You can also ask your golf buddies if they're thinking about selling their clubs.  I remember buying a 3 year-old TaylorMade driver (in great condition, with the original head cover) from a friend that way – I only paid $25 but it was worth at least $100 more than that. 

Some pro shops take trade-ins when course members buy new clubs.  And some of the stores that mostly sell brand-new clubs take trade-ins too.  Those trade-ins become used golf clubs for sale at the store. 

Thrift shops usually have clubs for sale, but I wouldn't even try to buy any used TaylorMade golf clubs that way.  Most of the clubs sold at thrift shops are so outdated that you'd probably be embarrassed to be seen with them, and many of them will be knock-offs (not TaylorMades) to begin with. 

Sometimes, though, you can pick up a steal at a yard sale, flea market or swap meet.  My husband bought a PING center-shafted putter that was only six months old that way.  In perfect condition, it came with its original head cover (which also in perfect condition).  Going by its looks, I'm not even sure the putter had ever been used.  Even so, my husband only paid $5!  At the time, the identical putter was still being sold by well-known golf shops like Golfsmith and Edwin Watts for $180 brand-new.

Most of these ways to buy used TaylorMade golf clubs are a bit hit-and-miss.  It's easy to search online and find a specific used club or set, but buying used clubs in the brick-and-mortar world is a little different.  You may have to go to several flea markets or return to the pro shop or store a few times to find the specific used TaylorMade golf clubs you're searching for.  I'd say it's well worth it, though.  They're top-quality clubs despite being a little older.From "used TaylorMade golf clubs" to golf club reviews.